THE ONE STOP SHOP FOR BUSINESSES !
Help 4 Business brings Accountants, Bookkeepers, Tax Advisers, Business Advisers, Insurance brokers, Mortgage brokers, Will writers, Solicitors and Web designers under one roof.
WHAT ARE THE BENEFITS OF USING AN ACCOUNTING SOFTWARE?
- Save time
- Become more efficient
- Reduce errors
-Create a professional image
- Save money
HOW TO CHOOSE THE RIGHT SOFTWARE?
Dont buy an all singing and dancing software if you are unlikely to make full use of the functions
If you are a growing business invest in a software that will grow with you, i.e. one that has the facility to add more modules when required.
If you are a very small business a free version might be all that you require, e.g. VT Cashbook
With the invent of cloud software now you can access your records from anywhere in the world
Think about the licensing cost if you are required to buy a license for each user
DO YOU NEED HELP WITH SOFTWARE? WHY NOT USE OUR SPECIALISTS WHO ARE ACCREDITED BY THE SOFTWARE COMPANY?

QUICKBOOKS ACCOUNTANTS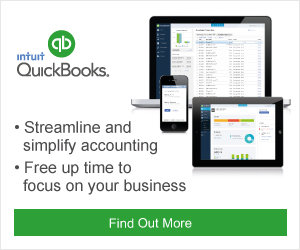 Intelligent Solutions Centre Ltd
SAGE ACCOUNTANTS
Intelligent Solutions Centre Ltd
KASHFLOW ACCOUNTANTS
XERO ACCOUNTANTS
Intelligent Solutions Centre Ltd
IRIS
12PAY
VT
CLEARBOOKS
BTC SOFTWARE
Bird & Laws
HERE IS A LIST OF OTHER SOFTWARE AVAILABLE IN THE MARKET. This is not an exhaustive list

- www.turbocash.net
- www.tassoftware.co.uk
- www.nchsoftware.com/accounting/
- http://sourceforge.net
- http://www.vtsoftware.co.uk/
- http://www.invoiceexpert.com/
- http://www.adminsoftware.biz/
- Clearbooks
- www.manager.io/ - FREE
- www.gnucash.org/ - FREE
- en.softonic.com
- Microsoft Dynamics ERP
- Express invoicing software - FREE
- icebergo.com/ - FREE
- www.cashbooklite.com - FREE
Why join help 4 business?
Share our expertise and knowledge
Free help and advice
Access to specialists in all areas
Free independent quotes
Share resources. Don't re-invent the wheel
Free newsletter
Free offers and exclusive deals
Specialist start up advice
Unique service
Our products and services
Accounts preparation, VAT, Payroll, Cash Flow, Business plan, Management Accounts
Self Assessment, Corporation Tax, Inheritance Tax, Capital Gains Tax, Tax investigations
Home Finance including Halal Mortgages, Business & Home Insurance, Commercial Finance
Why use our members?
We add value to your business
We offer professional and competitive rates
We do not charge extra for evening or weekend appointments
We are registered, regulated and fully insured
We believe your success is our success
We can offer fixed price quotation
Free independent quotes available
Member login:
We can help you to choose and implement your accounting sofware. The following software can be purchased online or through us:
Sage ONE
KASHFLOW
QUICKBOOKS<>QUICKBOOKS
XERO
XERO
SAGE 200 via our partners
SAGE 200 via our partners
CLEARBOOKS
CLEARBOOKS
MICROSOFT DYNAMICS via our partners
MICROSOFT DYNAMICS via our partners
SAGE ERP X3
SAGE ERP X3
More providers coming soon
More providers coming soon
More providers coming soon
Need Help! Contact us Here? Get a free no obligation quote now